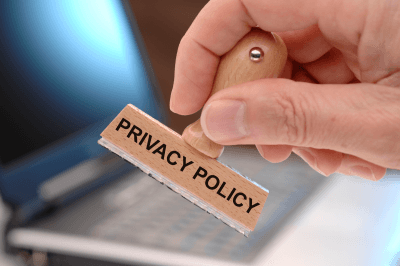 Last Update: December 19, 2020
Marilyn Price-Mitchell PhD LLC, owner of rootsofaction.com and mpricemitchell.com (Websites), is committed to protecting the privacy of its members and others who visit our Web sites or send us email. This Privacy Policy outlines how we collect, use, disclose, and safeguard this information ("Personal Data").
For the purposes of the EU General Data Protection Regulation ((EU) 2016/679) ("GDPR"), Marilyn Price-Mitchell PhD LLC, is the data controller. If you have any questions about this policy or about how we use your Personal Data, please contact us.
Please read this Policy carefully to understand our policies and practices regarding your information and how we will treat it. If you do not agree with our policies and practices, please do not use our Websites. By using our Websites, you agree to the terms of this Policy. Your continued use of our Websites after we make changes is deemed to be acceptance of those changes, so please check the Policy periodically for updates. 
What We Collect and How We Collect It
We only collect Personal Data where you choose to interact with us on the Websites in the following ways:
When you sign-up to receive free content, including eBooks, news, and offers, we collect your email address, and optional first and/or last name.
When you purchase books or products directly from us, we collect your name, email address, phone number, any Personal Data which you provide to us in the free text form, and your payment method choice. (Payment details are held by the payment processor, not us.)
When you complete the Contact Form or leave comments, we collect that information.
When you complete an online survey, we collect your first name, email address, and age category. If you are a parent, we ask for the first name and age of your child to personalize your survey results. By answering survey questions, you consent to the processing of your survey answers for the purpose of providing results about you or your child's core human attributes as measured by the surveys. You must answer all questions to receive your scores.
At the completion of online surveys, we ask additional, optional questions for the purpose of research in the fields of youth and adult development. We take great care never to link your first name or email address, or any identifiable personal information to this data, which is reported anonymously in larger, group reports for research. We use this data to compare how your scores on surveys compare to others who are like you. For example, we may ask for ages of your children, your geographic location, gender, education, ethnicity, the role you play in a child's life, e.g. parent, teacher, etc., age ranges of children you work with, and ethnic background. For any question that solicits this type of personal data, you are given an option "Prefer not to answer." By providing optional survey data, you consent to the use of this data in aggregated, anonymous research studies.
When you sign up for free or paid online courses, we collect your name, email address, and information about your role with children, e.g. parent, teacher, school counselor, etc. Depending on the course, we may ask for ages of children or students as well as optional demographic information, like where you live in the world, gender, education, etc.
Your responses to the online surveys on our Websites are entirely voluntary. Individual survey responses and reports are private and confidential; reports are shared only with the survey-taker. Collective, anonymous data from survey responses contribute to ongoing research.
When you book an initial Discovery Session for parent coaching, we collect your name, email address, and whatever you tell us about your family and why you are interested in coaching.
When we enter into a parent coaching agreement, we ask that you complete an online intake form similar to other mental health professionals. This form contains sensitive information about your family, including names and ages of your children, whether your children have special needs, name of spouse, occupation of parents, and reflections about your parenting style, goals, etc. This information is held in confidence and is used to provide you with the best coaching experience we can provide.
How We Use Your Information
We will only use your Personal Data when the law allows us to or you provide consent. Most commonly, we may use your Personal Data to:
Process and manage your use of our websites;
Respond to your questions, comments and requests;
Where you have opted-in to receive emails and marketing from us, deliver communications that may be of interest to you; opting out and unsubscribing are always possible.
Improve our services and Websites through analysis of information.
Communicate regarding online courses for which you have registered.
Measure performance of our marketing programs.
Display testimonials, reviews, or recommendations with your express consent.
Analyze your responses to surveys on this site and store them, along with your scores, on a third-party secure server, and provide survey results.
Summarize your scores and responses with other survey takers who are similar users (youth, parents, adults, etc. or people from same geographic area, age range, etc.) in reports, publications, articles, lectures, and websites.
Provide parent coaching services, per your signed agreement with us.
How We Share Your Information
We take your privacy seriously and will not sell or lease your information to any third party, or share your Personal Data with others, except as permitted by applicable law or as set out below:
General Users Completing an Online Survey. Many website visitors participate in our surveys to learn more about the core human abilities that help children and adults thrive in life. After completing the survey, you will be emailed a PDF report of your results. These results are private and confidential and only shared with the survey-taker.
Researchers are users who wish to use our surveys in their own research studies. This may include schools, academic researchers, and nonprofit organizations. If you choose to take a survey as part of a research study, you will participate via a special link that is provided to the Researcher. Your individual results remain confidential and are shared only with you. The researcher receives a summary of the group data for the participants in the study. This may include a summary of optional anonymous data such as gender and demographic information.
General Academic Research. We share summaries of survey results with other researchers. When we do this, no identifiable data is shared with the researcher, only anonymous survey answers and other optional, aggregated data.
Participants in Online Courses. Courses may require you to share comments and opinions with groups of other users for educational purposes. You are not required to share your identity or other identifiable information. With your consent, some of the work you produce through online courses may be shared on our Websites.
We may share your information with third parties who provide services or functions on our behalf and who require the information to provide those specific services to us. These third parties may include secure database sites, online training platforms, and social sharing platforms.
Social Sharing. As a service to our readers, we provide widgets that can share articles and resources to the following social media platforms: Facebook, Twitter, LinkedIn, and Pinterest.
Facebook: We embed a Facebook widget to allow you to share articles and resources to Facebook. This widget may collect your IP address, your web browser User Agent, store and retrieve cookies on your browser, embed additional tracking, and monitor your interaction with the widget, including correlating your Facebook account with whatever action you take within the widget (such as "liking/sharing/recommending" our webpage), if you are logged in to Facebook. For more information about how this data may be used, please see Facebook's data privacy policy: https://www.facebook.com/about/privacy/update.
Twitter: We use a Twitter Tweet widget at our website. As a result, our website makes requests to Twitter's servers for you to be able to tweet our webpages using your Twitter account. These requests make your IP address visible to Twitter, who may use it in accordance with their data privacy policy: https://twitter.com/en/privacy#update
LinkedIn: We use a Linkedin Share widget at our website to allow you to share our webpages on LinkedIn. These requests may track your IP address in accordance with their data privacy policy: https://www.linkedin.com/legal/privacy-policy
Pinterest: We use Pinterest Save widget at our website to allow you to pin images to Pinterest from our webpages. These requests may track your IP address in accordance with their data privacy policy: https://policy.pinterest.com/en/privacy-policy
Non-Identifiable Information
In some instances, we collect information that is not personally identifiable. Examples of this type of information include the type of computer operating system used, the type of Web browser used, or the domain name of the Web site which linked to our site This information helps us analyze trends, administer our site, and gather information for marketing and other uses.
We automatically collect certain non-identifiable information when you visit our Websites – such as the type of browser and operating system you are using, and the domain name of your Internet service provider. We do not link this information with any Personal Data.
We may also collect data automatically using cookies on our Websites. Please see our cookie policy to find out about cookies and how you can disable them from your browser.
How We Safeguard Your Personal Information
Personal information you provide to us resides on a secure server. We encrypt personal information and, through appropriate physical, electronic, and managerial procedures, we strive to prevent unauthorized parties from viewing that information. However, no data transmission over the Internet is 100% secure. As a result, we cannot guarantee the security of the information that you transmit via our online services.
Our safeguards comply with applicable law, including the GDPR, to safeguard Personal Data from accidental loss, destruction or damage and unauthorized access, use, and disclosure.
When completing our online surveys, EU customers are ensured that their data is processed in the EU and not transferred to the U.S.
How Long We Retain Your Personal Data
We review the Personal Data we hold at regular intervals and delete Personal Data which is no longer necessary.
We Protect the Privacy of Children
We are committed to protecting the privacy of children who use our site and online surveys. As part of our educational services offered directly to children, our COMPASS Youth Survey is made available to children between the ages of 10-17 for the purpose of helping them recognize and understand the core human attributes they possess that guide them through school and life. The survey assesses a child's core attributes/abilities (empathy, curiosity, resilience, self-awareness, resourcefulness, integrity, creativity, and sociability).
After completing a survey, a detailed PDF educational report is sent to the email address that the child provides. It outlines the child's results using a bar graph of the abilities they use most and least often. No numerical measurements are attached to results. In the PDF report, we use clear, easily understandable language, including visualizations. We provide guidance on how children can engage the abilities they use most often to build on the abilities they use least often.
Children under the age of thirteen may only complete the COMPASS Youth Survey with permission of a parent, guardian, or other adult authorized by a parent or guardian. We provide information to parents about the survey to help them decide if it is appropriate for their child. For example, some of the questions in the survey may refer to sensitive data, like how a child feels about his/her interactions with peers, how honest her/she is in certain situations, or how quickly he/she bounces back from disappointments. We ask children under age thirteen to discuss the survey with parents/guardians and indicate parental consent before proceeding.
If a child is under the age of 10, we do not allow them to complete the COMPASS Youth Survey. Instead, we ask them to talk with their parents/guardians and invite a parent to take the COMPASS Survey for Parents of Children Ages 5-9. This provides parents an option of assessing, understanding, and learning to nurture core internal attributes in younger children.
We do not maintain permanent accounts or profiles for any user, including children. Within the survey, children are asked to provide their age, first name, and email address. This information gives us the ability to email a personalized report of results to them. For research purposes, we categorize children by age and compare anonymous group data in summary reports.
Email addresses of children are not used for marketing of any kind. We use these addresses for the sole purpose of communicating about the COMPASS Youth Survey.
At the completion of the COMPASS Youth Survey, we ask additional, optional questions for the purpose of research in the field of positive youth development. We take great care never to link a child's name or email address, or any identifiable personal information to this data, which is always reported anonymously in larger, group reports for research. We use this data to compare how a child's scores on surveys compare to others who are like them. For example, we may ask for your child's geographic location, gender, type of school, and ethnic background. For any question that solicits this type of personal data, a child is given an option "Prefer not to answer."
Your Access and Control Over Your Personal Data
Under the GDPR, our visitors have rights under applicable law in relation to your Personal Data. You can ask the following questions, or take the following actions, at any time by contacting us.
See what Personal Data we hold about you (if any), including why we are holding it and who it could be disclosed to;
Ask us to change/correct/ or delete your Personal Data;
Object to the processing of your Personal Data;
Request copies of your Personal Data;
Ask us to restrict the processing of your Personal Data;
Withdraw any consents you have given us to the processing of your Personal Data; and
Express any concerns you have about third parties' use of your Personal Data.
You may unsubscribe from an e-mail list at any time by selecting the unsubscribe option within the body of the e-mail.
Third Party Websites
Our Websites may link to third party websites and services, but this Policy does not extend to them. You are encouraged to read any posted Privacy Policy of third-party websites before using the service or site and providing any Personal Information.
Changes to this Policy
The latest policy revision date is noted on the top of this Policy. We review our privacy practices on an ongoing basis and may change this Privacy Policy from time to time. Please check this Policy frequently to ensure you are familiar with its current content.
How to Contact Us
We take safeguarding your privacy very seriously. If you have any questions or concerns, or would like to be removed from a mailing list, please contact us through our Contact Form or email us at [email protected]. Our full mailing address is below:
Marilyn Price-Mitchell PhD LLC
P.O. Box 11609
Bainbridge Island, WA 98110