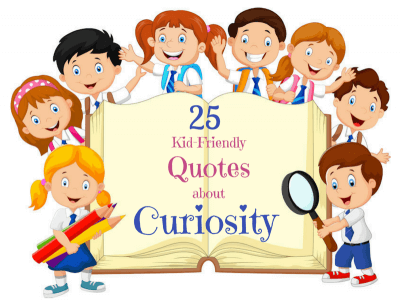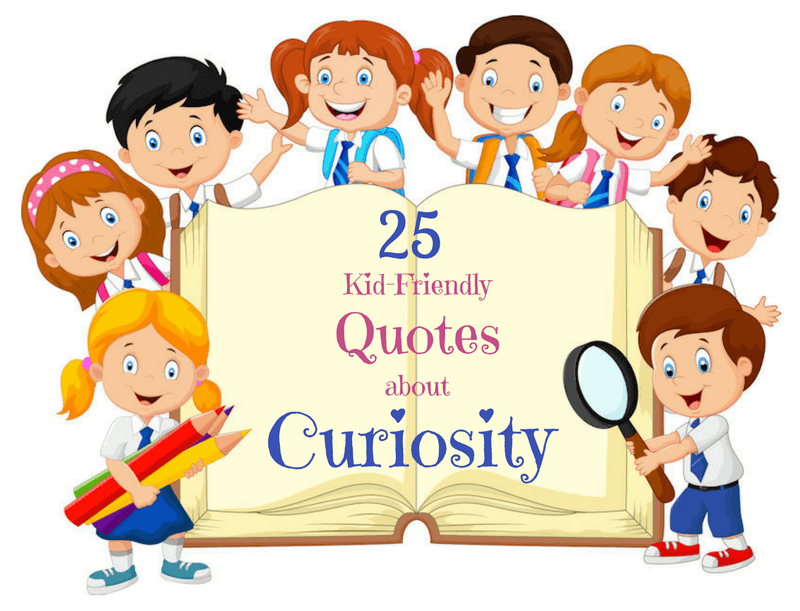 What if some of the best quotes about curiosity could stimulate children's thinking about themselves and how they learn?
Like a well-written poem or song, an inspiring quote can spark self-reflection and action!
Curiosity is the ability to seek and acquire new knowledge, skills, and ways of understanding the world. It is at the heart of what motivates young people to learn and what keeps them learning throughout their lives. Research shows that  curiosity is one of eight core abilities that drive successful kids.
Parents and teachers nurture curiosity when they encourage youth to identify and seek answers to questions that pique their interests. When they help youth recognize failure as an opportunity for exploration, mentors encourage experimentation and new discovery. When used to spark meaningful dialogue, quotes about curiosity can help children reflect on their own ways of learning.
Adults help youth understand the tenets of engaged learning when they recognize the different ways youth explore—by touching, feeling, tasting, climbing, smelling, etc.—and praise them for their perseverance to find answers. When adults show young people how parts connect and influence the whole of society, youth discover that curiosity improves relationships, fuels innovation, and drives social change.
This article is the second of a nine-part series on how adults can promote learning and development using inspiring quotes for kids. You may wish to read the introductory article to learn how the collection of 200 quotes are related to The Compass Advantage, a framework for positive youth development.
The following quotes about curiosity are short, simple, and memorable. Children from elementary through high school will find meaning in these quotes appropriate to their level of development and understanding.
25 Kid-Friendly Quotes About Curiosity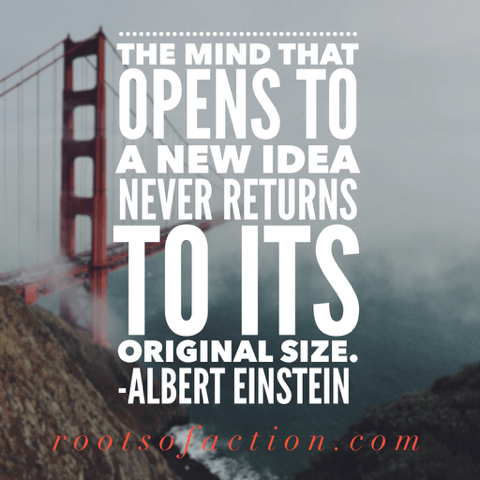 the mind that opens to a new idea never returns to its original size.
Albert Einstein
research is formalized curiosity. It is poking and prying with a purpose.
Zora Neale Hurston
All knowledge is connected to all other knowledge. The fun is in making the connections.
Arthur Aufderheide
The power to question is the basis of all human progress.
Indira Gandhi
Progress is born of doubt and inquiry.
Robert G. Ingersoll
Never be limited by other people's limited imaginations.
Mae Jemison
Skepticism is the first step towards truth.
Denis Diderot
make the most of yourself by fanning the tiny, inner sparks of possibility into flames of achievement.
Golda Meir
We must dare to think about 'unthinkable things' because when things become 'unthinkable', thinking stops and action becomes mindless.
J. William Fulbright
It is a narrow mind which cannot look at a subject from various points of view.
George Eliot
It would be better for us to have some doubts in an honest pursuit of truth, than it would be for us to be certain about something that was not true.
Daniel Wallace
A map does not just chart, it unlocks and formulates meaning; it forms bridges between here and there, between disparate ideas that we did not know were previously connected.
Reif Larsen
From the smallest necessity to the highest religious abstraction, from the wheel to the skyscraper, everything we are and everything we have comes from one attribute of man – the function of his reasoning mind.
Ayn Rand
Millions saw the apple fall, but Newton asked why.
Bernard Baruch
Curiosity is a willing, a proud, and eager confession of ignorance.
S.Leonard Rubinstein
Judge a man by his questions rather than by his answers.
Voltaire
the focus is what is right before you–to give it your best. it sows the seeds of tomorrow.
Kiran Bedi
Curiosity is the wick in the candle of learning.
William Arthur Ward
science is fun. science is curiosity. we all have natural curiosity. science is a process of investigating. it's posing questions and coming up with a method. it's delving in.
Sally Ride
Don't look at your feet to see if you are doing it right. just dance.
Anne Lamott
Curiosity will conquer fear even more than bravery will.
James Stephens
There are no foolish questions, and no man becomes a fool until he has stopped asking questions.
Charles Proteus Steinmetz
I think, at a child's birth, if a mother could ask a fairy godmother to endow it with the most useful gift, that gift would be curiosity.
Eleanor Roosevelt
Beware of monotony; it's the mother of all the deadly sins.
Edith Wharton
Knowing the answers will help you in school. Knowing how to question will help you in life.
Warren Berger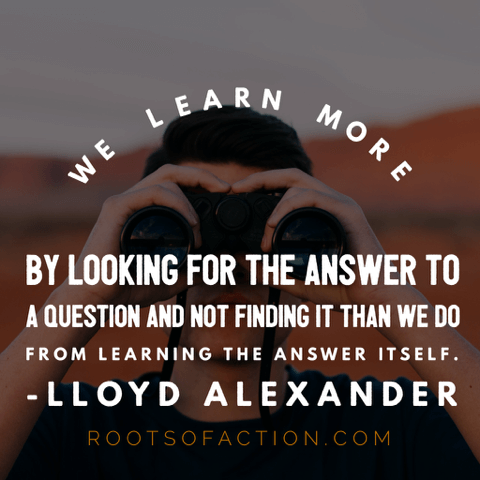 Curiosity Quotes: Discussion Starters
The following discussion starters are just a few of many that can be used by parents, teachers, and after-school program leaders to engage children with quotes about curiosity.
What does it mean to be curious?
What are your favorite quotes about curiosity from the list? Why?
Do you see yourself as a curious person? Why or why not?
Describe a curious person you know or have learned about. What do you most admire about that person? Why?
What are you most curious about?
Close your eyes and imagine yourself on a quest to learn something new about what makes you most curious. What emotions or bodily sensations do you feel? (excited, anxious, motivated, fearful, etc.) Would you like to share what you discovered?
Close your eyes and imagine yourself sitting somewhere feeling unmotivated and disinterested in learning new things. What emotions or bodily sensations do you feel? (bored, tired, calm, problem-free, etc.) Would you like to share what you discovered?
What are the positives and negatives of being curious?
How do people learn to become curious about what most matters to them?
Curiosity in Action
In what ways could your curiosity help others?
What problems in the world, such as those related to animals or the environment, would curiosity help contribute to solutions?
Kid's Quotes About Curiosity
Dylan and Amy, both age 10, attend Corners Academy in Atlanta, GA, an after school program where The Compass Advantage is integrated into the curriculum. Kids learn about the compass abilities through various projects and activities. Working with quotes, children created their own messages that help inspire others!
| | |
| --- | --- |
| | |
| Dylan says, "If you don't know, just ask." | Amy says, "If you ask more, you will get more." |
Additional Activities and the Wisdom Archive
There are many fun activities using quotes that can become learning opportunities for children. One activity is to have children develop their own quote that might inspire others. They could choose one of the abilities in the Compass Advantage on which to focus their original quote. Quotes can become artwork to be posted at home or school.
Children can be invited to think about other human values, like humor, tolerance, justice, respect, optimism, etc.  They can search the Wisdom Archive, a wonderful quote search engine, for quotations that speak to them.  A listing can be compiled of quotes with the most meaning, or posters can be created for home or school. Ideas are only limited by children's imagination!
Articles in the "Quotes for Kids" Series
Quotes for Kids That Promote Healthy Development (Series Introduction)
Quotes About Curiosity That Inspire Kids' Life-Long Learning (Curiosity)
Motivational Quotes for Kids That Help Build Positive Relationships (Sociability)
Quotes About Resilience That Foster Children's Determination and Self-Confidence (Resilience)
Self-Awareness Quotes That Help Kids Explore Their Inner Selves (Self-Awareness)
Integrity Quotes That Teach Kids the Importance of Character (Integrity)
Quotes about Goals That Motivate Kids Toward Success (Resourcefulness)
Creativity Quotes That Inspire Kids' Inner Genius (Creativity)
Kindness Quotes That Teach Kids to Care (Empathy)
Published: March 29, 2018