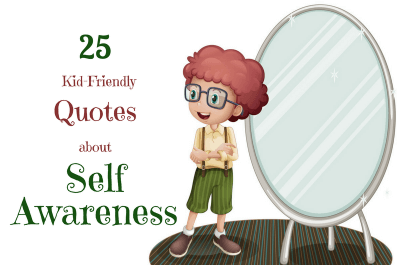 What if some of the best self-awareness quotes could motivate kids to explore their inner selves and how they can contribute to the world around them? 
This is exactly what an inspiring quote can offer!
Self-awareness is the ability to examine and understand who we are relative to the world around us. It is developed through skills like self-reflection, meaning-making, and the process of honing core values and beliefs. Self-awareness impacts young people's capacity to see themselves as uniquely different from other people.
Parents and teachers stimulate self-awareness when they engage youth in reflective conversations about values, beliefs, attitudes, and moral dilemmas. When adults encourage youth to understand and attend to their intellectual, emotional, social, and physical selves, they help young people understand the value of their full human potential.
Self-awareness quotes that focus on the value of knowing our inner selves can help children appreciate and celebrate their differences. Wise people from throughout history have talked about the importance of self-awareness, from Aristotle to Oprah Winfrey!
There are many memorable self-awareness quotes that can stimulate a child's inner development. When parents and teachers use these quotes to engage children in conversations about values, beliefs, and moral dilemmas, kids better understand themselves and others. They begin to "think about their thinking," a metacognitive skill essential to the development of self-awareness. Children see that self-awareness can lead to gratitude, hope, optimism, mindfulness, wisdom, and many other internal strengths that enrich their lives.
This article is fifth in a nine-part series on how adults can promote learning and development using inspiring quotes for kids. You may wish to read the introductory article to learn how the entire collection of 200 quotes is related to The Compass Advantage, a framework for positive youth development.
The following self-awareness quotes are short, simple, and memorable. Children from elementary through high school will find meaning in these quotes appropriate to their level of development and understanding.
25 Kid-Friendly Self-Awareness Quotes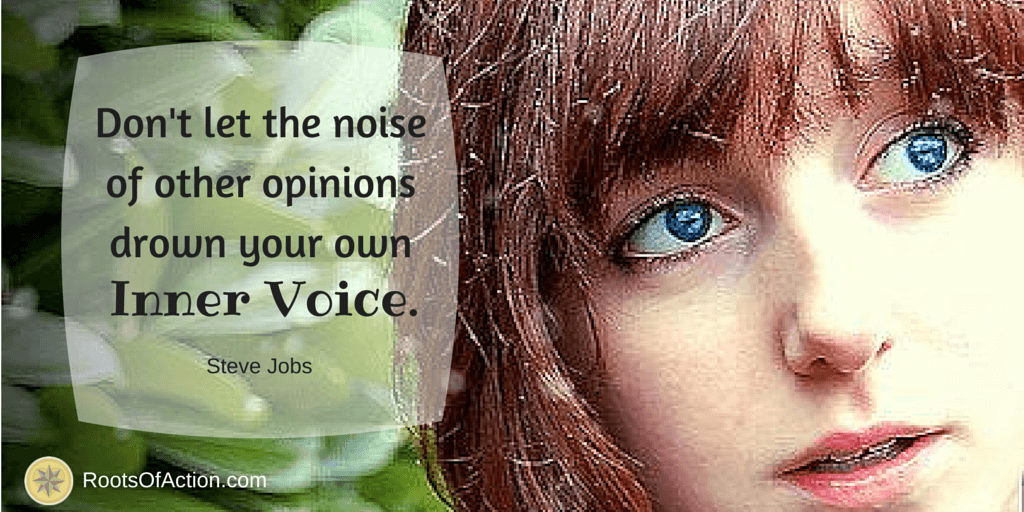 Don't let the noise of other opinions drown your own inner voice.

Steve Jobs

when you embrace your difference, your dna, your look or heritage or religion or your unusual name, that's when you start to shine.

Bethenny Frankel

The destination isn't in finding yourself. The destination is in the search.

Thomas Warfield
I knew who I was this morning but I've changed a few times since then.
Lewis Carroll
Find out who you are and do it on purpose.
Dolly Parton
Everything that irritates us about others can lead us to an understanding of ourselves.
C.G. Jung
Why fit in when you were born to stand out?
Dr. Seuss
All adventures, especially into new territory, are scary.
Sally Ride
Acknowledging the good that you already have in your life is the foundation for all abundance.
Eckhart Tolle
What lies behind us and what lies before us are tiny matters compared to what lies within us.
Ralph Waldo Emerson
I do not try to dance better than anyone else. I only try to dance better than myself.
Arianna Huffington
The hardest challenge is to be yourself in a world where everyone is trying to make you be somebody else.
E.E. Cummings
Step out of the history that is holding you back. Step into the new story you are willing to create.
Oprah Winfrey
Knowing yourself is the beginning of all wisdom.
Aristotle
The challenge is not to be perfect…it's to be whole.
Jane Fonda
The only questions that really matter are the ones you ask yourself.
Ursula K. LeGuin
I delight in what I fear.
Shirley Jackson
Numbing the pain for a while will only make it worse when you finally feel it.
J.K. Rowling
Owning our story can be hard but not nearly as difficult as spending our lives running from it.
Brene Brown
Remember always that you not only have the right to be an individual, you
have an obligation to be one.
Eleanor Roosevelt
A man sooner or later discovers that he is the master–gardener of his soul,
the director of his life.
James Allen
The willingness to accept responsibility for one's own life is the source from which self-respect springs.
Joan Didion
Most of us can read the writing on the wall; we just assume it's addressed to
someone else.
Ivern Ball
The big question is whether you are going to be able to say a hearty yes to
your adventure.
Joseph Campbell
It is only with the heart that one can see rightly; what is essential is invisible to the eye.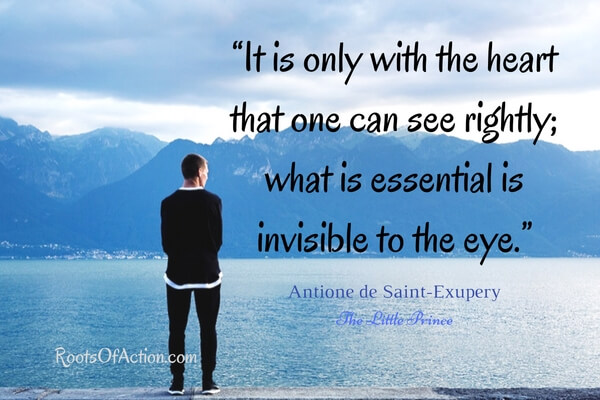 Self-Awareness Quotes: Discussion Starters
The following discussion starters are designed to help parents, teachers, and after-school program leaders engage children with quotes about self-awareness.
What does it mean to be self-aware?
What are your favorite quotes about self-awareness from the list? Why?
Do you see yourself as a self-aware person? Why or why not?
Describe a self-aware person you know or have learned about. What do you most admire about that person? Why?
What are you most aware of about yourself that others see as an asset?
How do people actively learn to gain self-awareness?
How does being self-aware affect the quality of our everyday lives?
Self-Awareness in Action
In what ways could your self-awareness help others?
What problems in the world, such as those related to homelessness or health, would self-awareness help contribute to solutions?
Additional Activities and the Wisdom Archive
There are many fun activities using quotes that can become learning opportunities for children. One activity is to have children develop their own quote that might inspire others. They could choose one of the abilities in the Compass Advantage on which to focus their original quote. Quotes can become artwork to be posted at home or school.
Children can be invited to think about other human values, like humor, tolerance, justice, respect, optimism, etc.  They can search the Wisdom Archive, a wonderful quote search engine, for quotations that speak to them.  A listing can be compiled of quotes with the most meaning, or posters can be created for home or school. Ideas are only limited by children's imagination!
Articles in the
Quotes for Kids

Series

Quotes for Kids That Promote Healthy Development (Series Introduction)

Quotes About Curiosity That Inspire Kids' Life-Long Learning (Curiosity)

Motivational Quotes for Kids That Help Build Positive Relationships (Sociability)

Quotes About Resilience That Foster Children's Determination and Self-Confidence (Resilience)

Self-Awareness Quotes That Help Kids Explore Their Inner Selves (Self-Awareness)

Integrity Quotes That Teach Kids the Importance of Character (Integrity)

Quotes about Goals That Motivate Kids Toward Success (Resourcefulness)

Creativity Quotes That Inspire Kids' Inner Genius (Creativity)

Kindness Quotes That Teach Kids to Care (Empathy)

Published: June 26, 2018