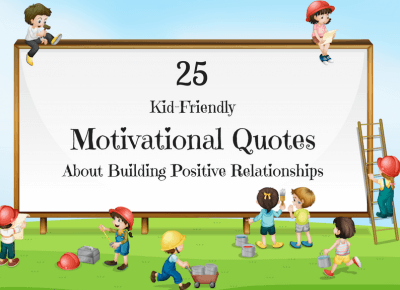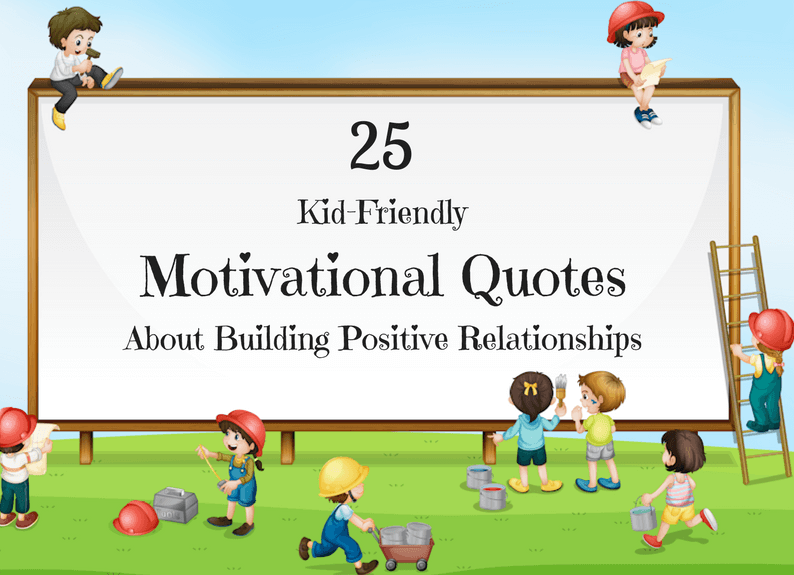 When families, teachers, and mentors use motivational quotes for kids that focus on healthy peer and adult relationships, they stimulate children to think differently about their social interactions.
Sociability is the joyful, cooperative ability to engage with others. It is derived from a collection of social-emotional skills that help youth understand and express feelings and behaviors in ways that facilitate positive relationships. These behaviors include active listening, self-regulation, and effective communication.
Parents and teachers improve young people's sociability when they help youth understand that the words they choose make a difference to the relationships they create. When adults help youth see that every social interaction is tied to an emotional reaction, young people learn to avoid impulsive behavior and think through difficult situations before acting.
Motivational quotes for kids that focus on relational experiences can provide a guide for children as they interact with others. Wise people from throughout history have talked about the importance of sociability, from the Buddha to Angela Merkel. Research shows that sociability is one of eight core abilities that drive successful kids.
There are many motivational quotes that can stimulate a child's understanding of sociability. When parents and teachers use these quotes to engage children in conversations about their feelings, physical sensations, and mental states, kids can better articulate them to others. Kids begin to develop skills that help them think through reactions and improve adaptability and self-confidence. Children see that sociability can lead to camaraderie, cooperation, fairness, humility, and many other internal strengths that enrich their lives.
This article is the third of a nine-part series on how adults can promote learning and development using inspiring quotes for kids. You may wish to read the introductory article to learn how the collection of 200 quotes are related to The Compass Advantage, a framework for positive youth development.
The following motivational quotes for kids are short, simple, and memorable. Children from elementary through high school will find meaning in these quotes appropriate to their level of development and understanding.
25 Kid-Friendly Motivational Quotes About Relationship-Building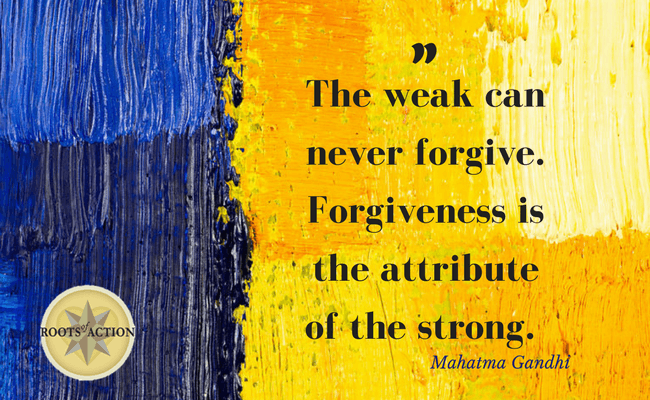 I need to listen well so that I hear what is not said.
Thuli Madonsela
Whatever words we utter should be chosen with care for people will hear them and be influenced by them for good or ill.
Buddha
Good words are worth much, and cost little.
George Herbert
It is not fair to ask of someone else what you are not willing to do yourself.
Eleanor Roosevelt
True humility is not thinking less of yourself; it is thinking of yourself less.
C.S. Lewis
Every time we allow someone to move us with anger, we teach them to be angry.
Barry Neil Kaufman
Most great learning happens in groups. Collaboration is the stuff of growth.
Sir Ken Robinson
The most basic of all human needs is the need to understand and be understood. The best way to understand people is to listen to them. ­
Ralph G. Nichols
A good compromise is one where everybody makes a contribution.
Angela Merkel
You have been my friend. That in itself is a tremendous thing.
E.B. White
Politeness is a sign of dignity, not subservience.
Theodore Roosevelt
The weak can never forgive. Forgiveness is the attribute of the strong.
Mahatma Gandhi
It's our emotions and imperfections that make us human.
Clyde DeSouza
If they don't like you for being yourself, be yourself even more.
Taylor Swift
The best thing to hold onto in life is each other.
Audrey Hepburn
Emotional self-control — delaying gratification and stifling impulsiveness—underlies accomplishment of every sort.
Daniel Goleman
Everyone wants to ride with you in the limo, but what you want is someone who will take the bus with you when the limo breaks down.
Oprah Winfrey
When awareness is brought to an emotion, power is brought to your life.
Tara Meyer Robson
Experience is not what happens to you — it's how you interpret what happens to you.
Aldous Huxley
Forgiveness does not change the past, but it does enlarge the future.
Paul Boese
Any person capable of angering you becomes your master.
Epictetus
Tenderness and kindness are not signs of weakness and despair, but manifestations of strength and resolution.
Kahlil Gibran
There is nothing intelligent about not standing up for yourself. You may not win every battle. However, everyone will at least know what you stood for—YOU.
Shannon L. Alder
The glory of friendship is not the outstretched hand, nor the kindly smile, nor the joy of companionship; it is the spiritual inspiration that comes to one when you discover that someone else believes in you and is willing to trust you with a friendship.
Ralph Waldo Emerson
Create boundaries. Honor your limits. Say no. Take a break. Let go. Stay grounded. Nurture your body. Love your vulnerability.
Aletheia Luna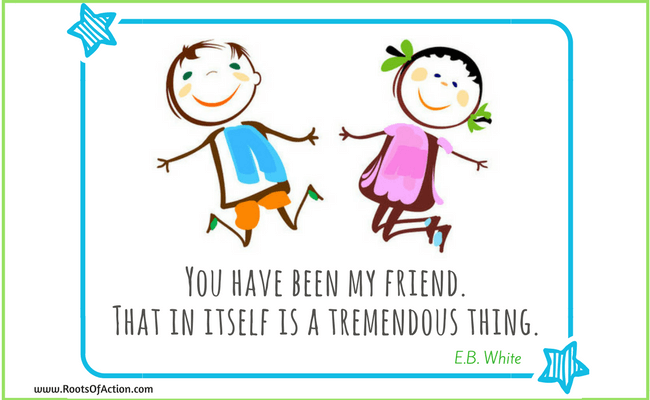 Sociability Quotes: Discussion Starters
The following discussion starters are just a few of many that can be used by parents, teachers, and after-school program leaders to engage children with motivational quotes about building positive relationships.
What does it mean to be sociable?
What are your favorite quotes about sociability from the list? Why?
Close your eyes and imagine a positive interaction with your best friend. What emotions or bodily sensations do you feel? (happy, relaxed, excited, warm)
Close your eyes and imagine an interaction with someone who irritates you. What emotions or bodily sensations do you feel?  (anger, tight, heavy, burdened)
How do positive and negative relationships affect the quality of our everyday lives?
Describe a person you know or have learned about who is a good example of a relationship-builder. What do you most admire about that person? Why?
What are the positives and negatives of sociability? When is it important to create boundaries with people, say no, or take a break from relationships?
What social skills are you best at using? What skills do you want to improve?
How do people learn to develop sociability?
Sociability in Action
In what ways could your ability to positively connect with others help people?
What problems in the world, such as those related to understanding people who are different from you, would sociability help contribute to solutions?
Additional Activities and the Wisdom Archive
There are many fun activities using quotes that can become learning opportunities for children. One activity is to have children develop their own quote that might inspire others. They could choose one of the abilities in the Compass Advantage on which to focus their original quote. Quotes can become artwork to be posted at home or school.
Children can be invited to think about other human values, like humor, tolerance, justice, respect, optimism, etc.  They can search the Wisdom Archive, a wonderful quote search engine, for quotations that speak to them.  A listing can be compiled of quotes with the most meaning, or posters can be created for home or school. Ideas are only limited by children's imagination!
Articles in the "Quotes for Kids" Series
Quotes for Kids That Promote Healthy Development (Series Introduction)
Quotes About Curiosity That Inspire Kids' Life-Long Learning (Curiosity)
Motivational Quotes for Kids That Help Build Positive Relationships (Sociability)
Quotes About Resilience That Foster Children's Determination and Self-Confidence (Resilience)
Self-Awareness Quotes That Help Kids Explore Their Inner Selves (Self-Awareness)
Integrity Quotes That Teach Kids the Importance of Character (Integrity)
Quotes about Goals That Motivate Kids Toward Success (Resourcefulness)
Creativity Quotes That Inspire Kids' Inner Genius (Creativity)
Kindness Quotes That Teach Kids to Care (Empathy)
Published: April 23, 2018