Tomorrow's Change Makers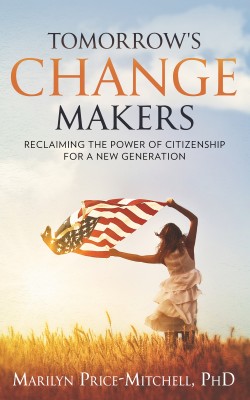 Today's society needs young change makers to use their voices, abilities, and motivation to fight racism, inequality, poverty, climate change, injustices, and much more.
Dr. Marilyn Price-Mitchell, founder of Roots of Action and Fellow at the Institute for Social Innovation at Fielding Graduate University, shows how families, schools, and communities play critical roles in raising and educating tomorrow's citizens. In her book, passion-filled American youth describe the relationships, experiences, and challenges that shaped their young lives of service, civic engagement, and commitment to causes bigger than themselves.
Tomorrow's Change Makers: Reclaiming the Power of Citizenship for a New Generation links the latest research on youth civic engagement with positive youth development, and provides practical, research-based advice for educators, youth organizations, and parents.
Price-Mitchell introduces The Compass Advantage framework in Tomorrow's Change Makers through youth stories, revealing the core abilities all children need to become successful and engaged adults. Feel free to browse this website, learn about our work and research, and access free resources.
Play the following 5-minute video to learn more about Tomorrow's Change Makers from the author:
Praise for Tomorrow's Change Makers
From Parenting Experts:
"This deeply researched, thought-provoking book shows insightful glimpses into the lives of children who grew up to care about the world and make it a more just and compassionate place in which to live. The stories are not only instructive for educators, civic leaders, and policy makers, they also show parents that developing core abilities in children helps them grow into young adults who are capable of charting their own moral lives of meaning and purpose."
—Michele Borba, EdD, author of UnSelfie and Building Moral Intelligence
"Guided by Dr. Price-Mitchell's profound wisdom and groundbreaking research, Tomorrow's Change Makers gives parents, educators, and community leaders the tools to cultivate and inspire positive youth development. By giving the next generation opportunities to develop empathy and empowering them to make a difference, we can reduce prejudice, inequality, racism, and bullying. This book is a must-read for anyone who loves a child and wants to see a better world."
—Rachel Macy Stafford, New York Times bestselling author of Hands Free Mama & Live Love Now
"Democracy is a gift that requires the development of social consciousness and community engagement from early childhood onward. Young people want to belong to something greater than themselves and to feel significant. When they are not taught to fulfill these desires in useful ways, they are likely to find useless ways to fill the void. This book provides tools and skills to help kids improve their own lives and the world around them. It is a must-read for anyone interested in nurturing the positive growth of today's children."
—Jane Nelsen, EdD, author of the Positive Discipline Series
From Educators:
"Marilyn's research study, based on interviews with highly engaged youth, is a scholarly, insightful, and impressive contribution to the field of civic engagement."
—Peter Levine, PhD, Associate Dean for Research, Jonathan M. Tisch College of Citizenship and Public Service, Tufts University
"Preparing our youngest citizens to become engaged in civic life is an essential task for families, schools, and communities, one that requires thoughtful and serious investment. This well-researched, insightful book shows how young people develop the passion to improve society, and how supportive adults can guide them. An essential and pleasurable read for all who care about the future of democracy."
—Anne T. Henderson, author of Beyond the Bake Sale and Senior Consultant, Annenberg Institute for School Reform
Dr. Price-Mitchell's research will be of interest to every teacher, parent, and counselor who hopes to inspire citizenship and positive development in young people."
—Judith Stevens-Long, PhD, Malcolm Knowles Professor of Adult Learning, Fielding Graduate University
"Tomorrow's Change Makers investigates the dynamic relationship between two essential elements of becoming a person—personal identity and worldview. Through the voices of her participants, Dr. Price-Mitchell reminds us how young people discover motivation and passion to improve the lives of others. This is inspiring and useful research for those who work with youth."
—Stephen D. Arnold, PhD, Co-founder and Vice Chairman of the George Lucas Educational Foundation
From Community Leaders:
"Marilyn's research and thinking inspires us to dive more deeply into the important work of engaging youth in our communities."
—Amy Smith, President, generationOn, a Points of Light organization that mobilizes youth to change the world through service
"For those who are worried about our kids and our country, Tomorrow's Change Makers offers inspiration and hope. Best of all, it is chock full of insights and action steps that can help change the lives of young people you may work with, know, or love."
—Marguerite Kondracke, retired CEO of America's Promise Alliance
"Tomorrow's Change Makers is one of the most important books I've read on the power of citizenship and the need to nurture new generations of citizens. It not only challenges current approaches to youth volunteerism and college resume-building, but also shows us how we can help young people become part of an engaged citizenry by way of their own heroic journeys in the world."
—Jeff Leinaweaver, PhD, Corporate Social Responsibility Strategist and author of Storytelling for Sustainability
From the Back Cover
Youth volunteerism and civic engagement has changed in America. While the numbers of young people who volunteer have risen substantially, recent studies show that very few find meaning and purpose through serving their communities. For many, volunteerism has become just another school requirement that bolsters a good college resume.
Dr. Marilyn Price-Mitchell suggests that in order for democracy to flourish, we must reverse these trends. Through real stories from civically-engaged youth, Tomorrow's Change Makers illustrates the types of relationships and experiences that propel today's young people to work toward the betterment of society. These narratives, combined with research in child and adolescent development, show why meaningful service should be at the heart of educating and raising American children. Introducing The Compass Advantage framework for understanding and applying core principles of positive youth development, Price-Mitchell demonstrates how families, schools, and communities not only play vital roles in raising tomorrow's citizens, but also foster the conditions that help youth chart their own self-fulfilling pathways through life.
_____________
Marilyn Price-Mitchell, PhD, is a developmental psychologist and fellow at the Institute for Social Innovation at Fielding Graduate University where she studies how young people become caring family members, innovative workers, ethical leaders, and engaged citizens in an increasingly complex society. Learn more about Author
PURCHASE
Tomorrow's
Change Makers
FROM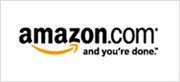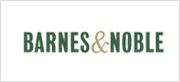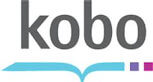 Available from the
following eReading devices:
Apple iTunes
Oyster
Scribd
Bookstores and Librarians:
Order through Ingram
or Baker & Taylor