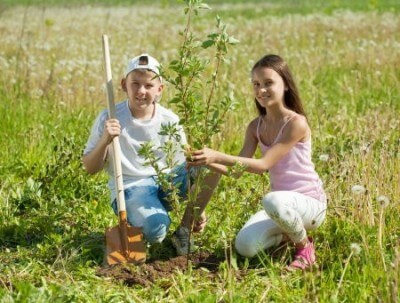 America Rice, age 11, recently expressed her views about hard work and perseverance: "If you want something," she said, "you have to earn it. Everything is not going to come to you just when you want it."
How do children grow up to think and feel like America Rice? How do they internalize the value of hard work and the rewards of perseverance? Regardless of income, these are questions that perplex many parents as children grow from childhood to adolescence.
Recently, CBS Sunday Morning ran a video segment called "In N.J., some kids learn there is no free ride." This weekly news program is on my DVR record list because of their focus on positive news and true human interest stories. Watch the video and be inspired!
This could have been a simple story about the important work done by Second Life Bikes, a nonprofit in New Jersey that takes used bikes and makes them new again. A biking community in Asbury Park, it is a place where people come together, build skills, create bike art, and generally re-purpose old bikes so they don't have to be discarded. What a great mission!
But what Second Life Bikes is doing for young people is even more powerful. They are instilling the meaning of hard work and perseverance, one bike at a time. They are teaching skills that nurture life-long learning and initiative development.
What makes the work of refurbishing bikes so perfect for kids? How can you help children and teens learn perseverance and the value of hard work through experiences in your own local community? Based on research in youth development, look for programs that have the following characteristics.
Six Program Characteristics that Pay Big Dividends for Kids 
1. Goal & Results-Driven
Programs with specific missions that are easy for kids to understand can help them "buy in" to the work of the group. Seeing quick results of their labor helps children and teens keep engaged as they learn new skills and overcome obstacles.
2. Skill-Building
Children want to work when new learning is involved. They thrive on challenge. When programs offer children the opportunity to build skills, meet new challenges, and observe the results of their efforts, they instill the value of hard work. Perseverance is learned through practice, by working consistently on one project over many months or years.
3. Adult Mentors
As children learn skills, they need adult mentors who 1) support and encourage them, 2) listen, 3) set high expectations, 4) show interest in them as individuals, 5) foster self-decision making, and 6) provide another perspective during problem-solving.
4. Teamwork
Environments that encourage collaboration with adults and peers help children experience the connection between individual work and teamwork. These environments not only give them the opportunity to be learners but also invite them to become mentors and leaders themselves.
5. Fun
Work is fun for children and adults when we believe in what we are doing, learn from others, grow as individuals, and nurture new friendships in an environment where humor is cherished.
6. Giving Back
There is no better way to teach perseverance and the value of hard work than through programs that give back to the community. When children experience the joy of accomplishment through the eyes of those in need, they move beyond a focus on me to a focus on us. They learn that social good can be derived from individual and team efforts.
The Results of Perseverance and Hard Work
Research shows that kids who work in programs like Second Life Bikes develop positive attitudes toward work and life. They learn to believe in themselves and what they can accomplish.
"It made me feel more mature," said America Rice, "because I worked for a very long time and I got something out of it, so it made me feel like I could do it."
Sylvester, another child who works for Second Life Bikes, said, "I felt accomplished. Like if I put my mind to anything I could just do it!"
What opportunities exist in your community for kids to learn perseverance and the value of hard work? Planting trees to replenish the environment? Tending pea patches that feed the hungry? Refurbishing computers that are made available to low-income families?
If these kinds of programs don't yet exist, perhaps you and your child could work to create something as wonderful as Second Life Bikes in your town! Read some guidelines for helping your tween or teen find meaningful work that gives back to their community.
Do you know of local programs that provide the kinds of experiences that teach children skills and values for developing perseverance and a lifelong appreciation of work? If you do, please share with others in the comments below, including links to informative program websites!
Photo Credit: JackF
Published: September 4, 2013
Tags:
character strengths
,
empathy
,
initiative
,
internal rewards
,
learning
,
mentoring
,
parenting
,
positive values
,
positive youth development
,
problem solving
,
role models
,
service-learning