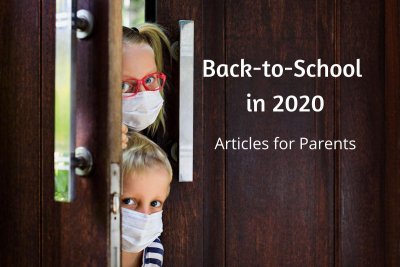 Whether back-to-school this year will involve in-person or remote learning, it is always a time when parents and teachers revisit what is most important for children and how to best support their development.  
This popular list of back-to-school articles was updated for the 2020-2021 school year. Some articles focus on the challenges of schooling in the pandemic, but most bring you the latest thinking and research on learning, achievement, family well-being, parent engagement, special needs children, youth sports, media, technology, discipline, bullying —topics parents think about at back-to-school time. These articles also support the development of core abilities every child needs — curiosity, sociability, resilience, self-awareness, integrity, resourcefulness, creativity, and empathy. (The Compass Advantage)
For "big picture" thinking about child development at back-to-school time, check out our series for parents: Successful Kids Need 8 Core Abilities: How to Parent with Purpose.  Also download our free popular Parenting Promise at Roots of Action [in English and Spanish] and a handout on the Compass Advantage framework, showing how parents and schools impact these eight core abilities in youth.
For the 2020-2021 school year, we have launched a series of online Compass Surveys for youth and adults. These surveys measure the eight core abilities and help adults learn how to nurture them in students. Group surveys are now available for schools.
Please read the articles below that pique your interest at back-to-school time and bookmark others for later. The newer articles are always at the beginning of each section. Many remain on this list for several years because they are true gems. If you like the authors, be sure to follow them on social media. We have included links to Twitter and Facebook accounts to make following your favorites easier.
I guarantee you will find some meaningful food for thought here – whether it is back-to-school time or anytime! You will also meet some great people who support children's positive development and well-being. Happy reading!
Back-to-School Basics: Learning & Achievement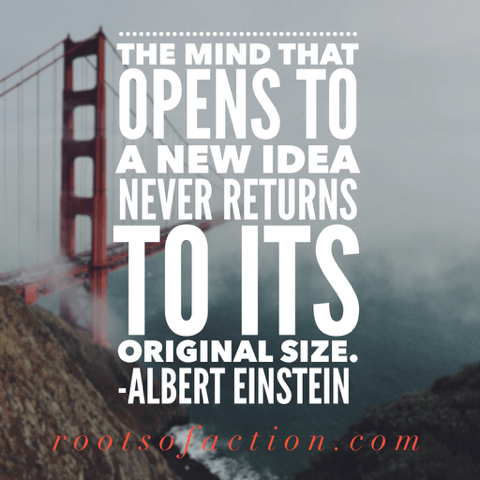 1. Optimal Child Development: 20 Tips for Parents by Joanne Foster, EdD at at The Creativity Post. In school or working remotely, these guidelines are paramount to children's learning and success.  Twitter; Facebook
2. Curiosity: The Meta-Skill to Thrive in the 21st Century, by Gustavo Razzetti at Psychology Today. Your child's ability to learn is key to today's success. How do you develop a learning mindset? Twitter; Facebook
3. Why We Still Need to Study the Humanities in a STEM World by Valerie Strauss at The Washington Post. How humanities make us examine the entirety of the human condition and the complex moral issues of our time. Twitter
4. Learning to Be Human by Sophie Gilbert in The Atlantic. Why the humanities are in decline and why they're more vital than ever. Twitter
5. Educating an Original Thinker by Jessica Lahey in The Atlantic. How teachers and parents can identify and cultivate children who think creatively and unconventionally. Twitter; Facebook
6. Teaching Beyond the Transmission of Knowledge by Miguel Angel Escotet, Ph.D., A call to action for teachers: Why teaching to the test inflicts a cost on students. Twitter
7. Parents & Teachers: 6 Ways to Inspire the Teen Brain by Sandra Bond Chapman Ph.D., at Psychology Today. Get tips to stimulate the teen brain from findings in neuroscience. Twitter
8. The Coddling of the American Mind by Greg Lukianoff and Jonathan Haidt in The Atlantic. Will your children become good critical thinkers? A look at the trend to protect children from feeling uncomfortable. Gregg's Twitter; Jonathan's Twitter
9. The Success Myth by Heidi Grant Halvorson, Ph.D., at Psychology Today. Rethink your ideas of what makes us successful, then apply them to your parenting. Twitter
Family Well-Being
10. Parental Burnout: What Makes It Different by Robyn Koslowitz, Ph.D., at Psychology Today. Learn how to distinguish parental burnout from job burnout and depression. Twitter
11. Surviving and Thriving When Schools Reopen by Gil Noam Ed.D, at Psychology Today. Whether back-to-school happens in-person or online, learn how parents can increase their child's capacity to thrive. Twitter
12. What Happened to American Childhood? By Kate Julian at The Atlantic. Children are experiencing anxiety at much younger ages. How can parents launch healthy kids? Twitter
13. Developing Emotional Intelligence Through Children's Songs by Nancy Kopman at Roots of Action. Singing songs about feelings can expand children's emotional awareness. Twitter; Facebook
14. Five Ways to Minimize Family Fighting While Homebound by Robyn Silverman at U.S. News. Facebook; Twitter
15. For Sibling Battles, Be a Sportscaster, Not a Referee, by Heather Turgeon, at The New York Times. How to know when to intervene in sibling squabbles.
16. Are You Raising Your Son with Old-School Thinking? by Susan Newman Ph.D., at Psychology Today. The days of machismo parenting are over. Learn nine keys to raising boys today. Twitter; Facebook
17. Quotes for Kids That Promote Healthy Development by Marilyn Price-Mitchell, Ph.D., at Roots of Action. Learn how quotes can inspire your kids!  Twitter; Facebook
18. When You Don't Like Your Child's Friend, by Eileen Kennedy-Moore, Ph.D., at Psychology Today. Why forbidding a child's friendship with a peer probably won't work. What to do instead. Twitter; Facebook
19. Mr. Rogers Had a Simple Set of Rules for Talking to Children by Maxwell King at The Atlantic. Nine great tips for talking with preschoolers.
20. The Key to Success in Within Your Child's Developing Mind by Michele Borba, Ed.D., at Roots of Action. What is the "special sauce" for raising kids? Twitter; Facebook
21. Family Meetings Can Be Fun, Productive, and Meaningful, by Marilyn Price-Mitchell PhD., at Roots of Action. Eight benefits of family meetings and everything you ever wanted to know about running them. Twitter; Facebook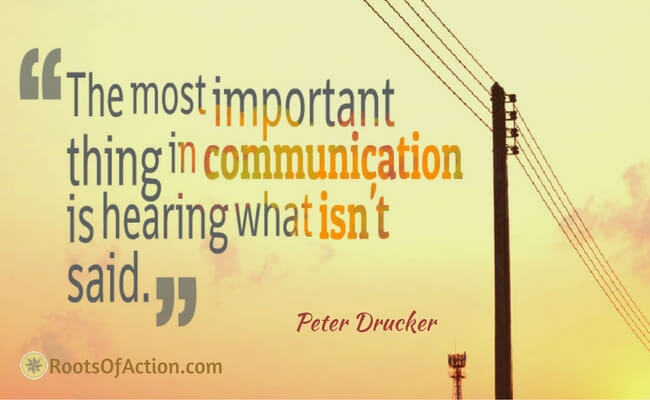 Parent-Readiness and Engagement
22. Positive Parenting During a Pandemic by Kirsten Bradbury, Ph.D., at Psychology Today. How to meet children's developmental needs for positivity during this challenging back-to-school year. Twitter
23. How Parent Involvement Leads to Student Success, published at Waterford.org. What is parent engagement and why is it important? Facebook; Twitter
24. Twenty Ways You Can Help Your Children Succeed at School by Colorin Colorado. An excellent list in English and Spanish for successful parent engagement. Facebook; Twitter
25. 7 Ways to Cope with Anxiety about Your Teen by Susan Newman, Ph.D., at Psychology Today. How parents of teenagers can manage their fears. Twitter; Facebook
26. The Unique Power of Afterschool Learning by Leah Levy at Edudemic. Learn how afterschool programs impacts child development and what to look for in programs that "get it right." Twitter
Social Anxiety | Body Image
27. Keeping Kids Curious About Their Bodies Without Shame by Jenny Marder at New York Times. Learn how to help kids explore while setting boundaries. Twitter
28. Social Anxiety in Children: The 3 C's to Growth by Rick Ackerly, M.Ed., at Roots of Action. Why social anxiety is part of the human condition and how to help your kids. Twitter; Facebook
29. Body Image and Girls: 8 Ways to Help Our Daughters Thrive in a Thin-is-in World by Robyn Silverman, Ph.D., at DrRobynSilverman.com. Helping girls thrive means breaking some well-established habits. Facebook; Twitter
30. How to Help Kids with Social Anxiety by Katie Hurley, LCSW, at Psycom. Effective coping strategies parents can teach their child. Twitter; Facebook
31. Answers to FAQ's About Anxiety in Children and Adolescents by Signe Whitson, L.S.W., at Psychology Today. How to recognize the symptoms and teach kids skills for calming their brains. Twitter; Facebook
Responding to Special Needs, Trauma, ADHD, etc.
32. The Teaching That Works for Traumatized Students by Laura McKenna in The Atlantic. Learn how a classroom in Oklahoma designed itself to help students with negative childhood experiences. Twitter
33. Underachievers, Part 2: One More Key Reason Kids Who Could Do Well In School Don't by Valerie Strauss in The Washington Post. Do you have a gifted child with learning disabilities? Learn why bright students often struggle in school. Twitter
34. When Trauma Underlies Challenging Behaviors: New Answers for Vulnerable Children by Mona Delahooke, Ph.D., at MonaDelahooke.com. Sometimes aggressive behaviors are signs of early trauma. Learn why it is important to understand the roots of challenging behaviors.  Facebook; Twitter
35. Stress Relief for Families with ADHD: The Value of Mindfulness by Mark Bertin, M.D., at Roots of Action. Parenting a child with ADHD is demanding. Learn how to relieve stress. Twitter; Facebook
36. Changing Schools: Is It the Right Choice for My ADHD Child? by Susan Yellin at ADDitude. Why changing schools isn't easy but may be the right choice for your child's happiness and success. Twitter
37. Escaping the Disability Trap by Alia Wong at The Atlantic. A compelling read on how to prepare special needs students for the workforce. Twitter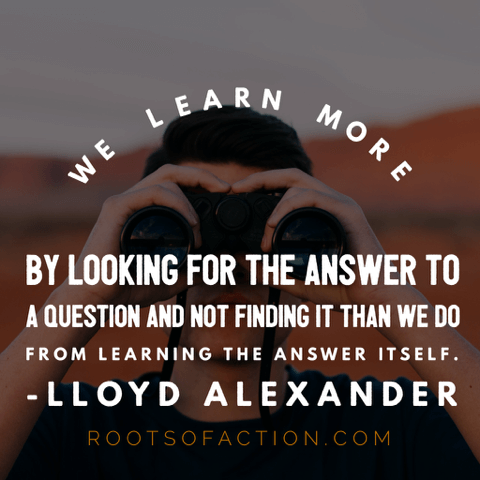 Youth Sports
38. Team Sports May Help Children Deal With Trauma, by Perri Klass, M.D. in The New York Times. Why training, working hard, and learning to win and lose help children develop resilience. Twitter
39. What's Right About Youth Sports in America by Jim Taylor, Ph.D. at Psychology Today. While many criticize the evolution of sports and a focus on winning at all costs, this article takes a peak at the upside of sports for kids. Twitter; Facebook
40. The Downsides of America's Hyper-Competitive Youth-Soccer Industry by Linda Flanagan at The Atlantic. How youth soccer is organized around the goal of producing a tiny group of elite players, at the expense of kids' and parents' well-being.
41. How to be a Positive and Winning Youth Sports Coach by Jennifer Fraser, Ph.D., at Roots of Action. 8 ways a sports coach can positively influence athletes. Facebook; Twitter
42. Emphasize the Internal Rewards by Jeffrey Rhoads at Inside Youth Sports. How to help your child experience the internal rewards of playing sports. Twitter; Facebook
Bullying
43. Three Things Parents Should Do If a Child is Being Cyberbullied by Tristan Gorrindo, M.D. at The Clay Center for Young Healthy Minds. Twitter
44. Why Shaming Teens or Kids Shouldn't Be Part of Parenting, by Sue Scheff at Psychology Today. New evidence suggests that adolescent bullying may have origins in the home. Parents who are hostile and punitive may be at risk of raising teens who bully others. Twitter; Facebook
45. Mean Girls: Why Teenage Girls Can Be So Cruel by Chris Hudson at Understanding Teenagers. Learn how gender influences adolescent behavior in friendship groups and why girls have a natural tendency toward social aggression. Twitter; Facebook
46. How to Protect Kids from Cyber-Bullying by Michele Borba, Ed.D., How to keep an electronic leash on your child! Twitter; Facebook
Media & Technology
47. Gaming Disorder: Is It a Real Illness? by Eugene Beresin, M.D., M.A. at Psychology Today. It is rare, but gaming disorder can be a problem for youth. Learn how parents can help. Twitter
48. Help! My Teen is Sexting! By Sue Scheff at Family Online Safety Institute. Learn five ways parents can handle teen sexting. Twitter; Facebook
49. Singing the Digital Blues by Dr. Judith Schlesinger at The Creativity Post. The author suggests that the polar opposite of creativity is digital passivity. How does this affect you and your children?
50.A Secret to Digital–and Non-Digital–Parenting by Kentaro Toyama, Ph.D. at Psychology Today. A simple analogy helps understand digital technology in child rearing. Twitter
51. Managing Screen Time Increases Family Joy by Rachel Macy Stafford at Roots of Action. Modeling the healthy use of technology can increase the well-being of your entire family. This article describes six small changes that have big impacts! Twitter; Facebook
Discipline
52.Four Boundaries Children Need to Understand by Sara Au at Psychology Today. Discipline involves many areas of parenting, including personal boundaries, interactions with others, and sexual consent. Learn how to have these conversations with your children. Twitter; Facebook
53. The Spanking Debate is Over by Noam Shpancer, Ph.D. at Psychology Today. The scientific debate on spanking children has been resolved. Learn what the research says.
54. Powerful Questions for Setting Limits on Your Child's Behavior by Ariadne Brill at Positive Parenting Connection. Why setting limits helps your child know you care. Twitter; Facebook
55. 10 Steps to Guide Children Without Punishment by Laura Markham, Ph.D., at Aha Parenting. Research shows that punishing kids creates more misbehavior. What can you do to guide your children without punishment?  Twitter; Facebook
This back-to-school article is republished and updated with new articles each year at RootsOfAction.com. Copyright 2012-2020 by Marilyn Price-Mitchell Ph.D. Please see reprint guidelines. 
Related Articles You May Enjoy
Published: August 3, 2020
Tags:
back-to-school
,
bullying
,
character strengths
,
critical thinking
,
cyberbullying
,
discipline
,
education
,
empathy
,
Family-School Partnerships
,
gratitude
,
happiness
,
homework
,
internal rewards
,
learning
,
media
,
mentoring
,
moral development
,
neuroscience
,
parent engagement
,
parent involvement
,
parenting
,
positive values
,
positive youth development
,
praise
,
Sports
,
stress
,
teachers
,
technology