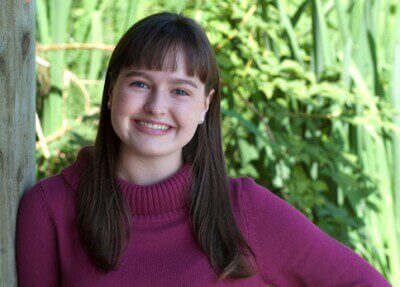 Can meditation positively affect teenagers' lives?
Absolutely it can!
Research in neuroscience and attention provides evidence that meditation strengthens the neural systems of the brain that are responsible for concentration and generating empathy. Becoming more mindful helps children and adolescents better regulate how life circumstances impact their mental health.
I posted an article at Psychology Today, Happiness or Harvard? — about high school valedictorian Carolyn Milander (pictured above) who discovered her own values about success through her meditation practice. If you haven't read her compelling story of why she chose a community college over an Ivy-League school, don't miss it! Her story embodies the impact of meditation for teenagers!
All young people cope with stress in one form or another.
In schools, we teach reading, science, and math. Yet most communities miss one of the most important aspects of learning – how to care for and nurture the mind.
Guiding Meditation for Teenagers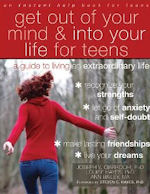 The book, Get Out of Your Mind and Into Your Life For Teens: A Guide to Living an Extraordinary Life, provides excellent insights for young people and why mediation for teenagers is helpful. Written by psychology professionals Joseph Ciarrochi PhD, Louise Hayes PhD, and Ann Bailey, it introduces teens to the concept of becoming mindful warriors.
Mindful warriors are BOLD. This is an acronym used in the book to describe the skills required to help young people deal with their emotions and stay committed to the kind of life they want to create. The BOLD skills coincide with Carolyn Milander's story to a tee!
B – Breathing deeply and slowing down.
O – Observing.
L – Listening to your values.
D – Deciding on actions and doing them.
Like adults, meditation for teenagers, takes regular practice. While this book is designed to be a resource and road map for teens, I believe it will be best utilized when combined with a face-to-face meditation class. For those who teach meditation for teenagers, this workbook may be a great companion to your classes as it is well-designed so that teens can complete home exercises and record their reflections.
Children of all ages can benefit from meditation, even elementary school-aged children. Numerous books are available to help younger children develop the art of mindfulness, including Planting Seeds: Practicing Mindfulness with Children by Thich Nhat Hanh and Buddha at Bedtime by Dharmachari Nagaraia.
Mindfulness for Children
I recently learned of a wonderful resource for younger children and will write further about this topic in another article soon. It's an app called "Mindfulness for Children." It contains five guided meditations for kids that can be used together with adults.
Improving Schools through Meditation and Quiet Time
It is very clear that the culture of schools must change in ways that reduce stress on children and teens. Whether students feel pressured to score high on standardized tests or burdened by poverty and violence, their mental health is similarly at risk.
One school in San Francisco took a BOLD approach to reducing student stress.
In a compelling video produced at the Visitacion Valley Middle School, meditation improved student's well-being. And, by the way, it significantly lowered truancy and suspensions too!
Watch this and be inspired! Then introduce meditation for teenagers or relaxation activities for children in your own community or school!
Meditation and Happiness
Most of us are not exposed to meditation before adulthood.
Yet we know that meditation creates more contentment, less anxiety, and the ability to better overcome challenging life problems.
Longitudinal research shows that today's youth experience more stress than previous generations. Meditation and mindfulness practices can help.
Carolyn Milander referred to her meditation class as "Happy Class." She said, "Happy Class prompted me to turn my life around. The meditation I did inside and outside of Happy Class was the impetus that caused me to start making healthy changes in my life."
"I will always live in the skin I was born with," asserted Carolyn, "so the sooner I learn to accept myself for who I am and the differences I may have, the better. Meditation was a step forward in which I acknowledged to myself that I needed help dealing with my stress."
These are wise words from a young woman who learned how to meditate in ninth grade. In fact, they should speak to all of us who experience the stresses of everyday life.
If we create cultures where young people can quiet themselves from the busy world, observe their thoughts and feelings, listen to their values, and decide with intentionality on their actions, we will surely nurture healthier and happier children.
Let's help kids be BOLD and mindful warriors!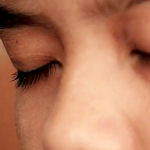 Breath.
Observe.
Listen.
Decide.
Disclosure of Material Connection: I received a free review copy of the book referenced in this post. Some of the links in this post are "affiliate links." This means if you click on the link and purchase the item, I will receive an affiliate commission. Regardless, I only recommend books or services that I believe will add value to my readers. I am disclosing this in accordance with the Federal Trade Commission's 16 CFR, Part 255: "Guides Concerning the Use of Endorsements and Testimonials in Advertising."
Published: October 8, 2012
Tags:
classroom practices
,
education
,
empathy
,
gratitude
,
happiness
,
internal rewards
,
meditation
,
mindfulness
,
neuroscience
,
positive values
,
reasoning
,
Spirituality