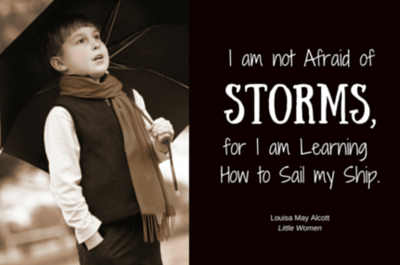 Resilience is the ability to meet and overcome challenges in ways that maintain or promote well-being.
Quotes about strength that focus on how we grow from adversity can encourage children to take risks and learn from failure. Wise people from throughout history have talked about the importance of resilience, from Winston Churchill to Christopher Reeve. Research shows that resilience is developed through skills like perseverance and initiative, where children learn self-confidence at the edges of their social, emotional, intellectual, and physical comfort zones.
There are hundreds of memorable quotes about strength that help children become aware of their own resilience. When parents and teachers use these quotes to engage children in conversations about the big and small challenges they overcome every day, kids better understand themselves and others. They begin to believe in their own abilities. Children see that bravery, determination, flexibility, and grit are part of resilience and how their internal strengths enrich their lives.
Ways to Use Quotes about Strength at Home or in the Classroom
Using quotes about strength that focus on resilience is easy and fun. At home, parents might consider posting a "quote of the week" on the refrigerator or a bulletin board. It is best to develop a routine for discussing quotes, including:
1) What the quote means to children
2) What the quote means to parents
3) How the quote applies in the real world
Some families discuss quotes over a weekly meal; others at a weekly family meeting. The beauty of quotes is that they illicit different meanings for different people, so there are no right and wrong answers. Conversations about quotes provide great opportunities for families to practice listening to each other in new ways. Together, families might memorize their favorite quotes about strength and post them in a special place. When daily interactions, challenges, and conversations emerge that call for resilience, parents and children can reach to their memory banks or a bulletin board for a quote that is applicable to the situation at hand.
Many teachers incorporate quotes about strength in their classrooms. Some begin the morning with a "quote of the day" and ask students to briefly discuss what the quote means to them and how it is applied in daily life. Quotes about strength that focus on resilience are also used to stimulate essay writing where students can practice reflectivity and discover meaning to particular life experiences. What's surprising is the variety of different essays that can be generated from one inspirational quote!
20 Kid-Friendly Quotes about Strength and Resilience
Families and teachers can find thousands of quotes about strength by searching the Internet. Here, we've collected those that particularly help children focus on the value of resilience in their lives—one of the Eight Pathways to Every Child's Success! We've purposely kept them short, simple, and memorable.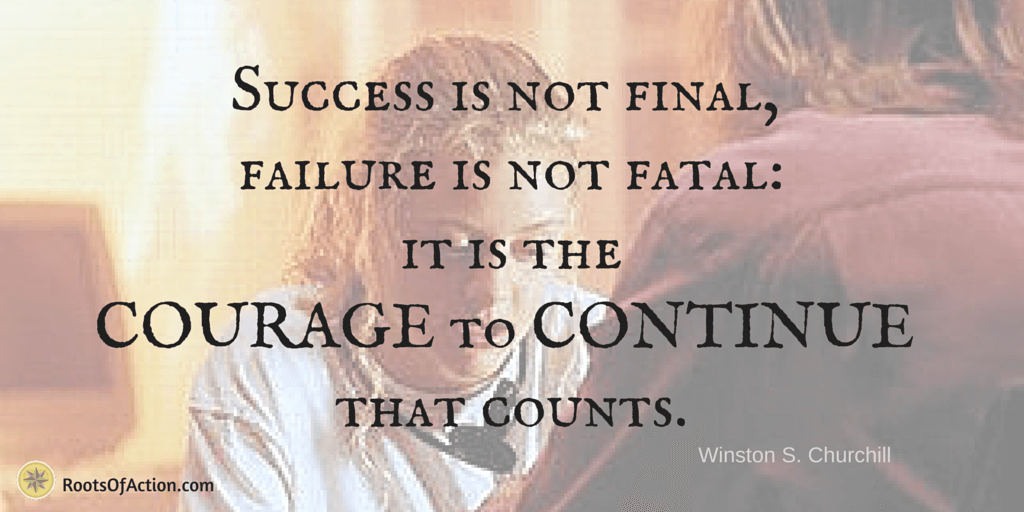 "The very things that hold you down are going to lift you up." –  Timothy Mouse, Dumbo
"Every strike brings me closer to the next home run." – Babe Ruth
"It takes a great deal of bravery to stand up to our enemies, but just as much to stand up to our friends." – J.K. Rowling
"Perseverance is failing 19 times and succeeding the 20th." – Julie Andrews
"All things which greatly hurt me greatly teach me." – Karen Salmansohn
"Success is not final, failure is not fatal: it is the courage to continue that counts." – Winston S. Churchill
"The moment you doubt whether you can fly, you cease forever to be able to do it." – J. M. Barrie, Peter Pan
"I am not afraid of storms, for I am learning how to sail my ship." – Louisa May Alcott, Little Women
"I learned that courage was not the absence of fear, but the triumph over it. The brave man is not he who does not feel afraid, but he who conquers that fear." – Nelson Mandela
"It is hard to fail, but it is worse never to have tried to succeed." – Theodore Roosevelt
"Success and failure come and go, but don't let them define you. It's who you are that matters." – Kamal Ravikant, Live Your Truth
"Strength and growth come only through continuous effort and struggle." – Napoleon Hill
"Strength does not come from winning. Your struggles develop your strengths. When you go through hardships and decide not to surrender, that is strength." – Arnold Schwarzenegger
"Character cannot be developed in ease and quiet. Only through experience of trial and suffering can the soul be strengthened, ambition inspired, and success achieved." – Helen Keller
"A hero is an ordinary individual who finds the strength to persevere and endure in spite of overwhelming obstacles." – Christopher Reeve
"We gain strength, and courage, and confidence by each experience in which we really stop to look fear in the face…we must do that which we think we cannot." – Eleanor Roosevelt
"The turning point in the process of growing up is when you discover the core of strength within you that survives all hurt." – Max Lerner
"One who gains strength by overcoming obstacles possesses the only strength which can overcome adversity." – Albert Schweitzer
"What is the difference between an obstacle and an opportunity? Our attitude toward it. Every opportunity has a difficulty, and every difficulty has an opportunity." – J. Sidlow Baxter
"He who is not every day conquering some fear has not learned the secret of life." – Shannon L. Alder
Your Favorite Quotes about Strength for Kids
Do you have any favorite quotes about strength that help kids recognize the importance of resilience? Please share them with us in the comments below and we'll add them to our list!
Published: May 15, 2015